Tronsmart Groove 2 Portable Shower Speaker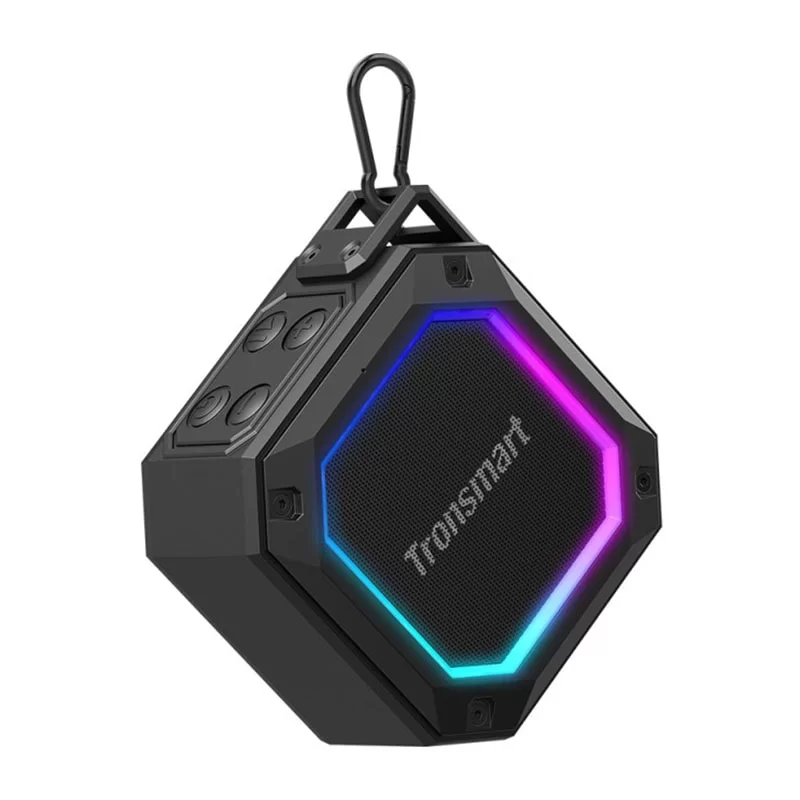 IPX7 Waterproof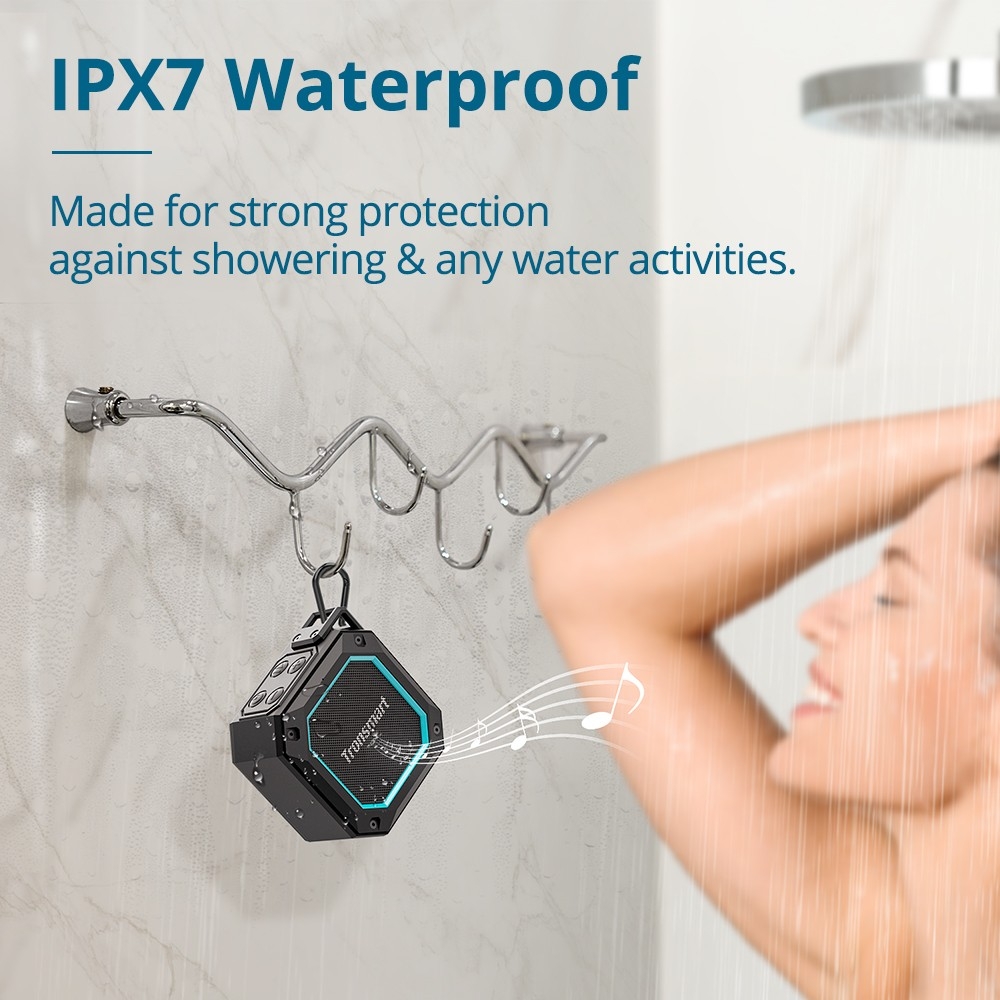 Tronsmart Groove 2 comes with a rugged design and IPX7 waterproof rating, the Groove 2 is built to withstand heavy rains and strong waves. It can be fully immersed up to 1m about 30 min underwater.
It guarantees that it will stay safe in the shower, rain, on the beach, by the pool or on a boat! Perfect for kayaking, showering, swimming, diving. No worries about weather, outdoor condition and accidental drop in water.
18 Hours of Playtime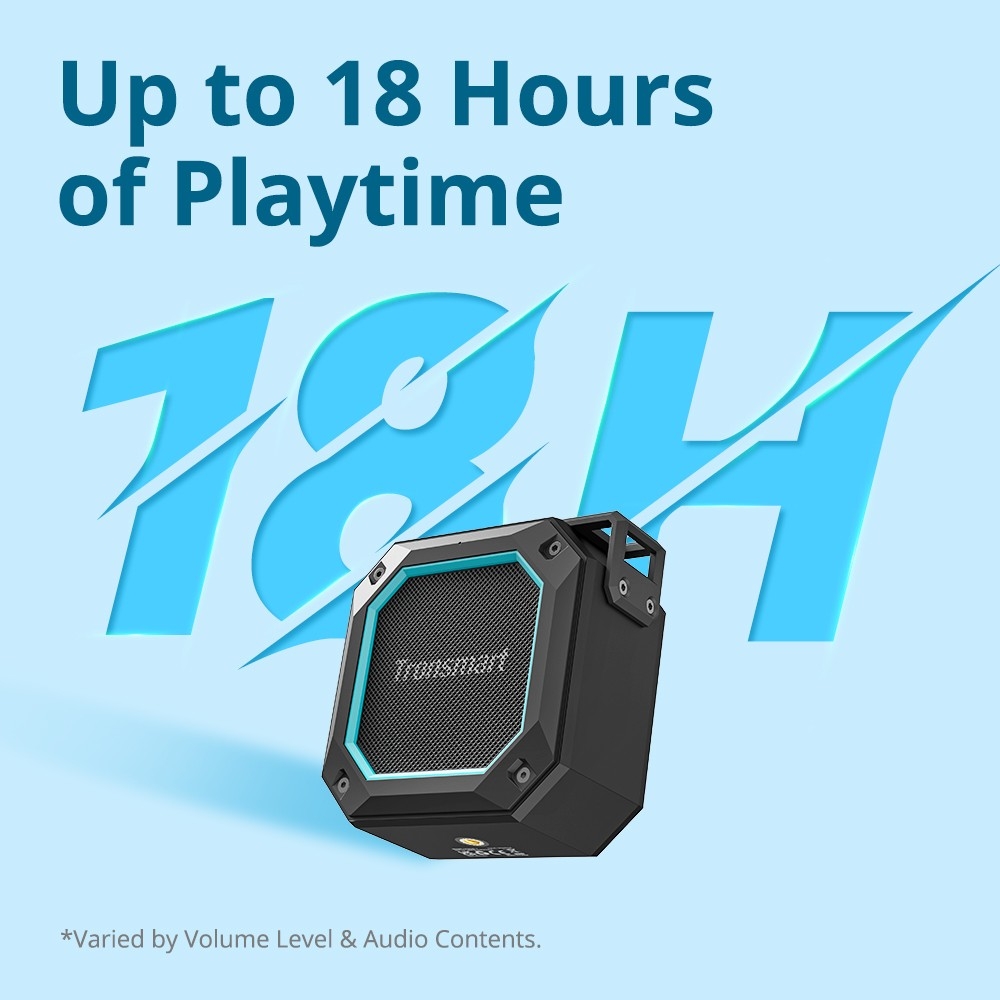 The Groove 2 can play music all-day, making it the perfect fit for your next adventure. With the top-of-the-line rechargeable li-ion battery, Tronsmart Groove 2 wireless speaker boasts an unbeatable 18 hours of continuous music playtime or make calls time. Enjoy music day to night never stop.
Portable Mini Speakers
Tronsmart Groove 2 portable mini speakers comes with rugged exterior, carabiner design, so you can hang the Groove 2 on backpack, bicycles, carts and anywhere you like, so it is perfect for travel, riding, hiking, camping, and more outdoor/ indoors activities.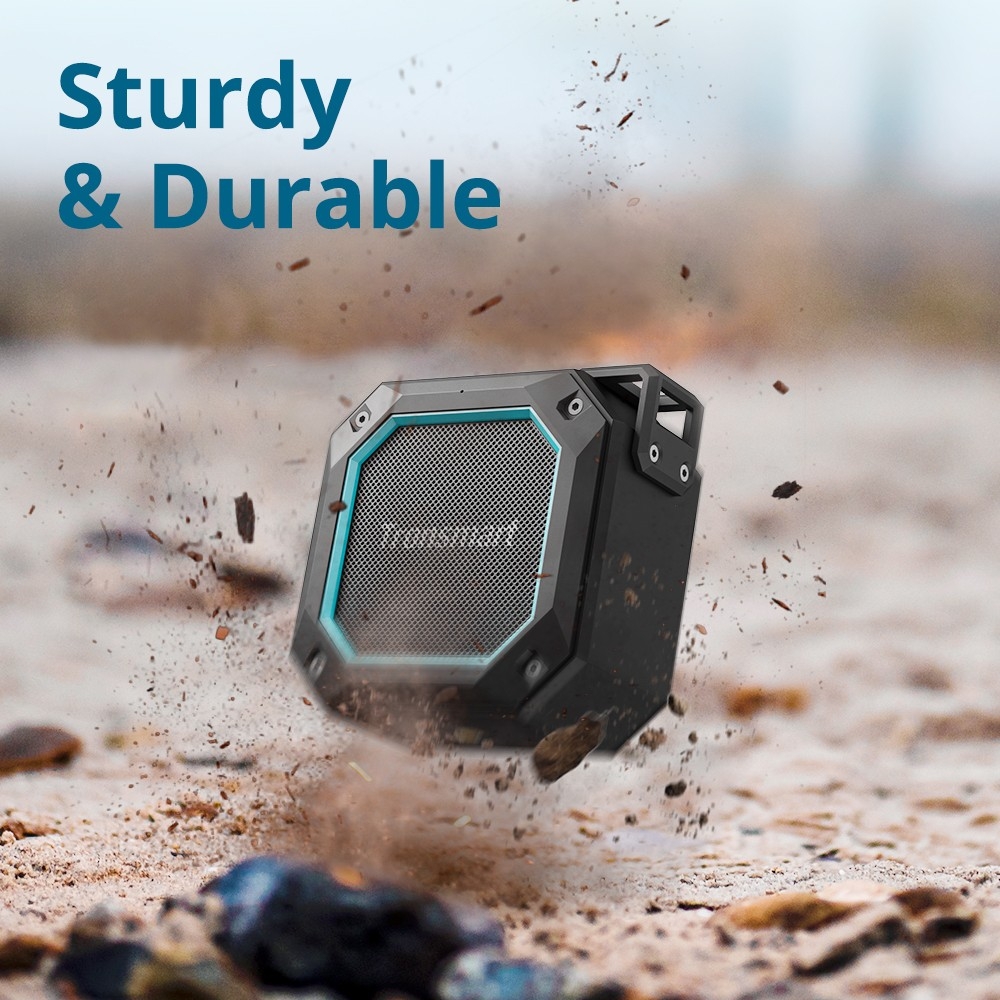 Superior Bass & True Wireless Stereo
Tronsmart Groove 2 Portable Speaker in Pakistan have passive radiator delivers extraordinary bass, yielding less than 1% distortion. Let your ears enjoy the ultimate hearing feast. True wireless stereo technology support two speakers play music synchronously through a Bluetooth 5.3 connection, form a wireless left and right channel system to deliver you true stereo sound.
[Advanced RGB Light Technology Portable Bluetooth Speaker]
The most popular lighting effect in 2022, the most advanced portable wireless speaker lighting program. 7 color lights. You can change the light to match the beat of the music. The Tronsmart Groove mini Bluetooth speaker is the first choice for gifts!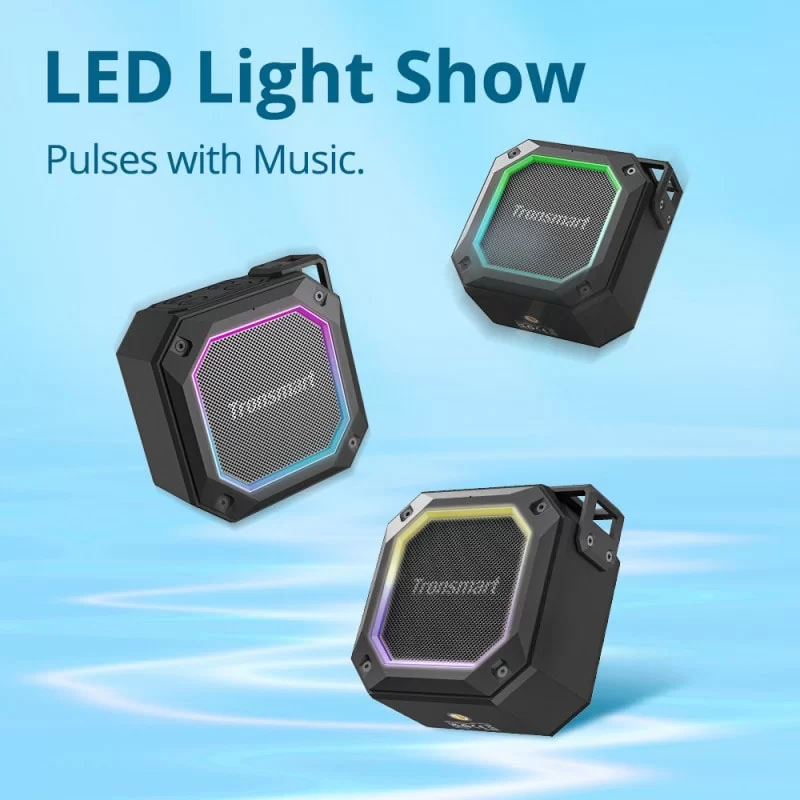 Compact and Extremely Versatile
The Tronsmart Groove 2 waterproof Bluetooth speaker has a unique, angular shape with a rubberized casing that not only provides IPX7 water resistance, but also creates excellent protection against any physical damage. It also has a convenient carabiner that allows you to hang the speaker on bikes, backpacks or anywhere. This makes the Bluetooth mini speaker suitable for everyone from the casual outdoor enthusiast to die-hard fans of extreme conditions.
Sound Quality Beyond Expectations
The Tronsmart Groove 2 Bluetooth waterproof speaker uses a passive radiator to further increase the bass frequencies for great bass quality. It has a 10W output power which is more than enough for outdoor events and sports activities, especially if you can pair two loud Bluetooth speakers together and obtain a stereophonic sound, thanks to the unique, Tronsmart patented SoundPulse, it significantly improve the sound quality of the device.
Fast Connectivity and Longer Playtime
The Tronsmart Groove 2 wireless portable speaker has been updated with a new one Bluetooth 5.3, which guarantees a quick connection to the signal source and high energy efficiency of the loudspeaker. Thanks to the 2500 mAh battery, the music speaker can work up to 18 hours without recharging, which will fully satisfy the needs of even the greatest music lovers.
Multiple Functions
Built-in microphone for clear wireless calls. it is possible to make use of the micro SD slot, in which to load your music, You can also use the Aux-in 3.5mm cable to connect it to your computer as a wired speaker. Connect other devices via Bluetooth: smartphones, tablet, MP3,projector etc.