Studio Equipment
Showing 449–464 of 504 results
Sold Out!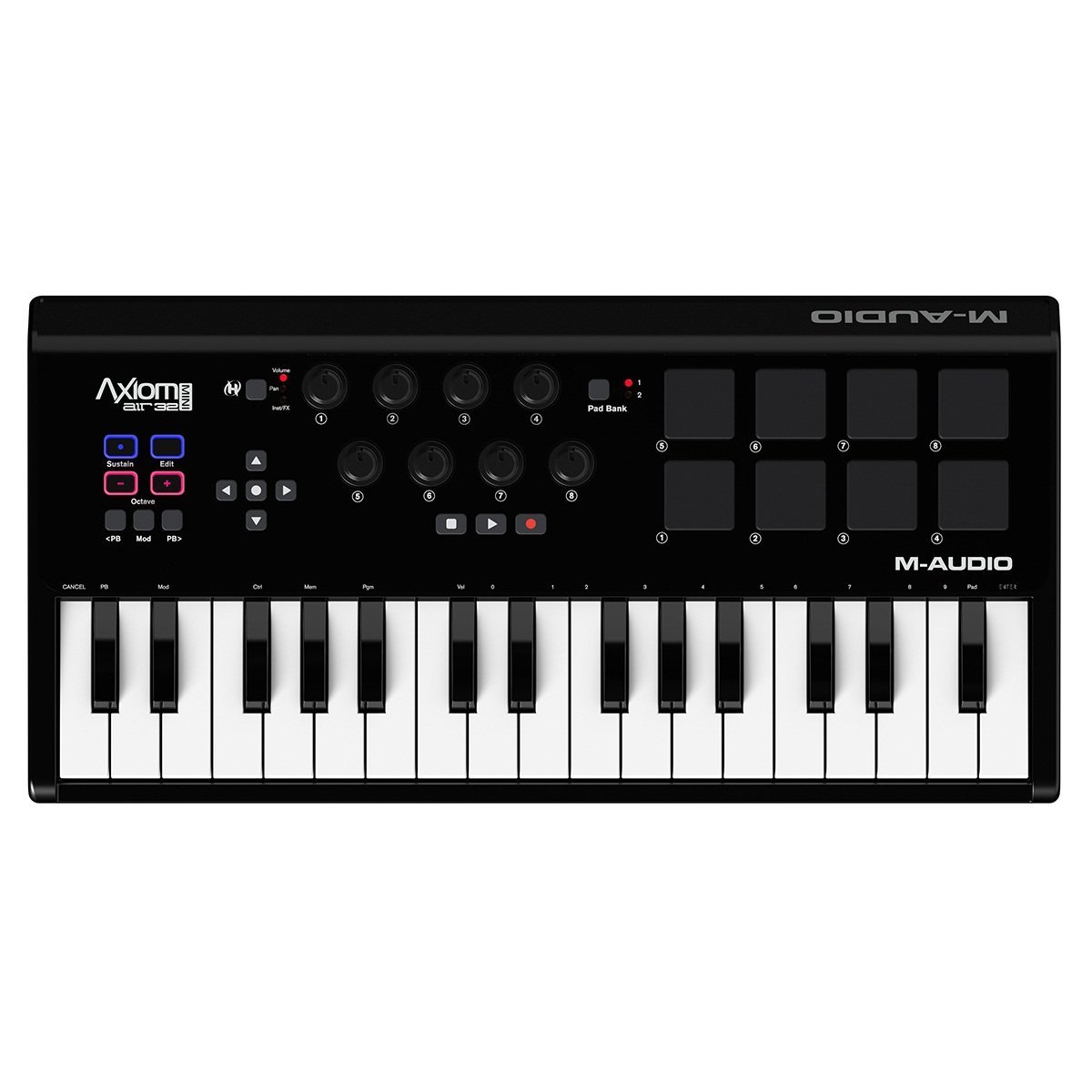 M-Audio Axiom AIR Mini 32 MIDI Controller
M-Audio Axiom A.I.R. Mini 32 USB MIDI Controller
32 low-profile velocity sensing mini-keys with selectable touch curves
8 dynamic drum pads, with 2 Banks for added versatility
Drum pad learn feature makes it easy to assign patches to trigger pads
Interactive HyperControl provides effortless controller mapping
Assignable controls with front-panel programming
8 knobs, 3 dedicated transport controls, 5 navigation buttons
Ten memory locations for saving your custom settings
Dedicated pitch bend, modulation, and sustain performance buttons
Octave / Transpose buttons provide access to the entire note range
Includes Ignite music creation software
Class-compliant with Windows XP, Windows Vista, Windows 7, and Mac OS X
not rated


Call for Price!
Read more