Sennheiser
Showing all 3 results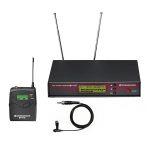 Made in Germany
not rated

PKR

52,500
Add to cart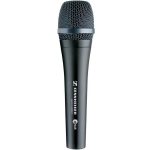 Sennheiser e945 Supercardioid
Microphone Type Dynamic
Polar Pattern Supercardioid
Frequency Response 40Hz-18kHz
Output Impedance 350 ohms
Color Black
Connector XLR
Weight .73 lb.
not rated

PKR

22,000
Add to cart
Sale!
Sennheiser HD 280 PRO Circumaural Studio Headphones
Professional-quality studio monitor headphones you can use for mixing, recording DJing, and any other critical listening
Thick, widely spaced earcups offer exceptional comfort while providing you with a staggering 32dB of acoustical isolation
Linear frequency response gives you the accuracy and detail you need to make serious mixing decisions
Lightweight plastic and neodymium-magnet drivers add extra comfort without sacrificing quality
Swiveling earpieces allow single-ear monitoring
Folding design makes storage and transportation easy
Detachable cable and replaceable earcups allow for convenient servicing and maintenance
Included adapter allow you use your HD 280 PRO headphones with both 1/4" and 1/8" headphone jacks
Simply one of the best bang-for-the-buck headphones available - a great value!
From professional recording to casual listening, Sennheiser HD 280 PRO headphones are the perfect choice!
not rated

PKR

19,000
Add to cart